Commodity chains & markets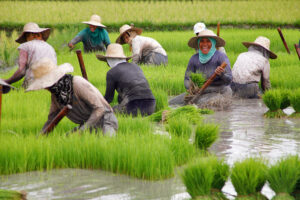 A new special issue in the Journal of Agrarian Change (Vol. 22, Issue 1) takes stock of critical developments in the political economy of contract farming.
Read More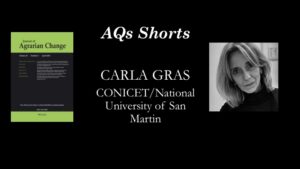 In our new video for the AQs Shorts series, Carla Gras speaks about the challenges of capital accumulation in the Chaco region in Argentina and the strategies used by corporate agribusiness to overcome these challenges. She also reflects on how agribusiness expansion in shaping labour regimes, social differentiation and social reproduction. Carla Gras is Senior…
Read More
We are pleased to share that Fernando Collantes' paper titled 'From organized to disorganized capitalism? Market versus non-market coordination in Spain's dairy chain', published in the Journal of Agrarian Change 19(2) has received an Honorary Prize or Mention (Accésit) by the jury for the 'XV Prize in Agrarian History Ramón Garrabou'. The prize was awarded…
Read More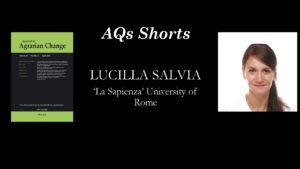 In the third video for our interview series 'AQs Shorts', Lucilla Salvia discusses how agricultural commodity chains in central Italy have been reconfigured under neoliberalism and its implications for labour relations and labour contracting. And she reflects on whether the term 'modern slavery' is applicable to these labour relations. Lucilla Salvia teaches at 'La Sapienza'…
Read More
In the second video for our interview series AQs Shorts, Tania Li reflects on the nature of 'development' ensuing as a result of corporate plantations and agribusinesses, on the question of 'surplus populations' and smallholders for the agrarian question, and class differentiation – all drawing on her work on oil palm plantations in Indonesia. Tania…
Read More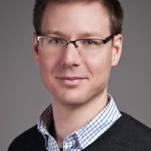 LIAM CAMPLING, CRISTÓBAL KAY, JENS LERCHE, BRIDGET O'LAUGHLIN, CARLOS OYA, JONATHAN PATTENDEN AND HELENA PÉREZ NIÑO We are pleased to announce that Sébastien Rioux has been awarded the 2019 Bernstein & Byres Prize for his article 'Capitalist food production and the rise of legal adulteration: Regulating food standards in 19th‐ century Britain', Journal of Agrarian…
Read More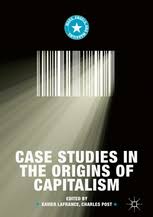 ERIC MIELANTS This is an interesting book which focuses on an old but very important topic: the origins of capitalism.
Read More