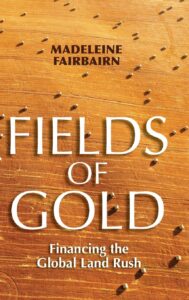 In recent years, land has once again received a great deal of attention in critical agrarian studies. The most recent 'land rush', which began in 2008, has forced issues surrounding land to centre stage, not only in the Global South but also in the Global North.
Read More
M VIJAYABASKAR Labour may have become less relevant to capital accumulation in the 21st century as scholars like Sanyal, Li and Ferguson suggest. The recent spate of literature on 'land grabs' has, however, made the role of land in capital accumulation much more visible now than it was in the latter half of the last…
Read More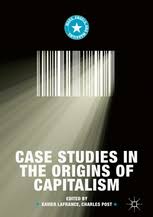 ERIC MIELANTS This is an interesting book which focuses on an old but very important topic: the origins of capitalism.
Read More
XU SIYUAN Negotiating Rural Land Ownership in Southwest China: State, village, family, by Yi Wu. Honolulu: University of Hawai'i Press.  2018. Pp. xiii+282. $ 80 (hb); $28 (pb). ISBN-13: 9780824846770 and 9780824876807 This is an excerpt of the review of the book. Read the complete review here.  In Negotiating Rural Land Ownership in Southwest China,…
Read More